How to Hatch Silkworm Eggs
Silkworm eggs shipped on a Petri dish and will hatch 7-21 days after shipping when kept at 75-82F (fresh eggs can take a few extra days to hatch). Eggs come glued to the dish when ordered in smaller amounts (up to 1000), loose in one cup when ordered in bulk (2000 and up). You can order extra dishes and egg glue if needed to glue eggs down, when ordered in bulk.
Eggs arrive dark purple, two to three days before hatching the eggs will turn a light blue/gray color. Do not keep eggs under any kind of heat source, light bulb, heat pad, or window. Doing so will cause the eggs not to hatch and will not be covered under our hatch guarantee. For best results hatch at room temp on a shelf, feed with in the first 48hrs of hatching to avoid die off. We recommend using only our food with our eggs as they are made to work togeather for the best results. Use of leaves are at your own risk, and will not be covered here in care.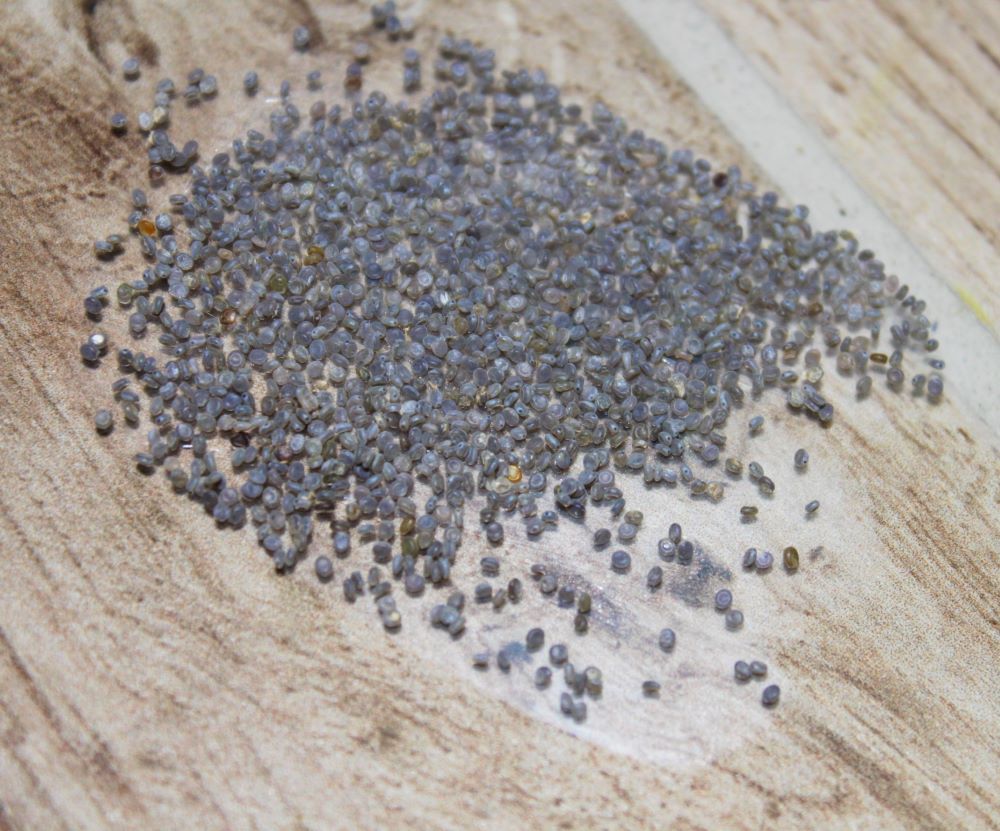 Allow all eggs to hatch before you offer any Silkworm food to them (24hrs after you see the first ones hatch no longer then 48hrs). Once all have hatched, (if you look underneath the Petri dish, you should see mostly white egg shells.) grate a small layer of mulberry food over the top of the silkworms (use the smallest grate size on our silkworm food grater). Grate the food right on top of the worms you will not kill them.
Allow the silkworms to crawl up on top of the food. 24hrs later transfer the silkworms, food, and all into the bottom of a silkworm keeper or similar open plastic tub (just bang the Petri dish upside down to empty it out.). Continue to feed daily; it's important that you allow the food from the day before to dry out before you feed again. You will see a rapid growth rate, after a week follow the silkworm care article. For best results DO NOT USE AN INCUBATOR AFTER THE EGGS HATCH IF AT ALL, COMMON ISSUES WITH HEAT SPIKES WILL KILL THE EGGS/SILKWORMS.